Emily's Bunch by Laura Joffe Numeroff and Alice Numeroff Richter
Published: Macmillan, 1978
Buy on Amazon
Goodreads
Sibling rivalry is an infinite source of conflict. In Emily's Bunch, Jeffrey and his much-younger sister Emily argue over what they're wearing to an upcoming costume party. Emily's first idea is to throw a pillowcase over her head and go as a ghost, but Jeffrey shoots it down.
Jeffrey is a downer throughout the story and declares every idea Emily has "unoriginal." Jeffrey's own "original" idea is to dress as the poor boy who's throwing the party, much to the party-planner's irritation.
Emily announces she'll go as a bunch of grapes just to spite her brother, with no clue how she'll manage it. There's enough of a delay between that moment and the scene where she declares sweet victory that the reader has time to speculate. What are the ways someone could be a bunch of grapes?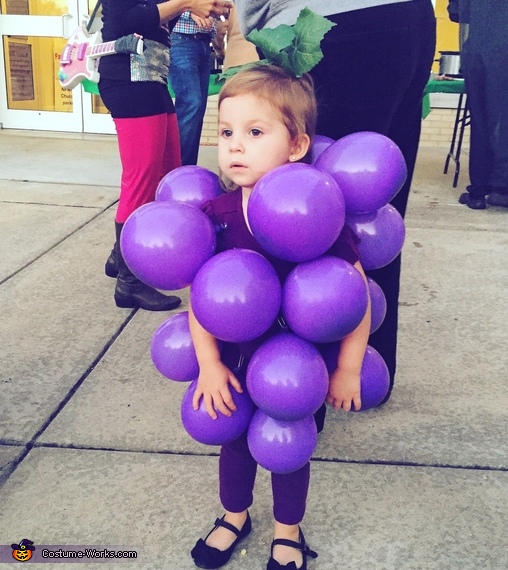 In the Internet age, grape costumes are a Google search away. In 1978, ganging up on your brother in a purple paper bag with all of your friends like some grape-themed sequel to Children of the Corn sounded totally reasonable.
Emily's Bunch is a girl-empowerment book with natural dialog and a 1970s aesthetic. Hardcovers are available from third-party sellers on Amazon.